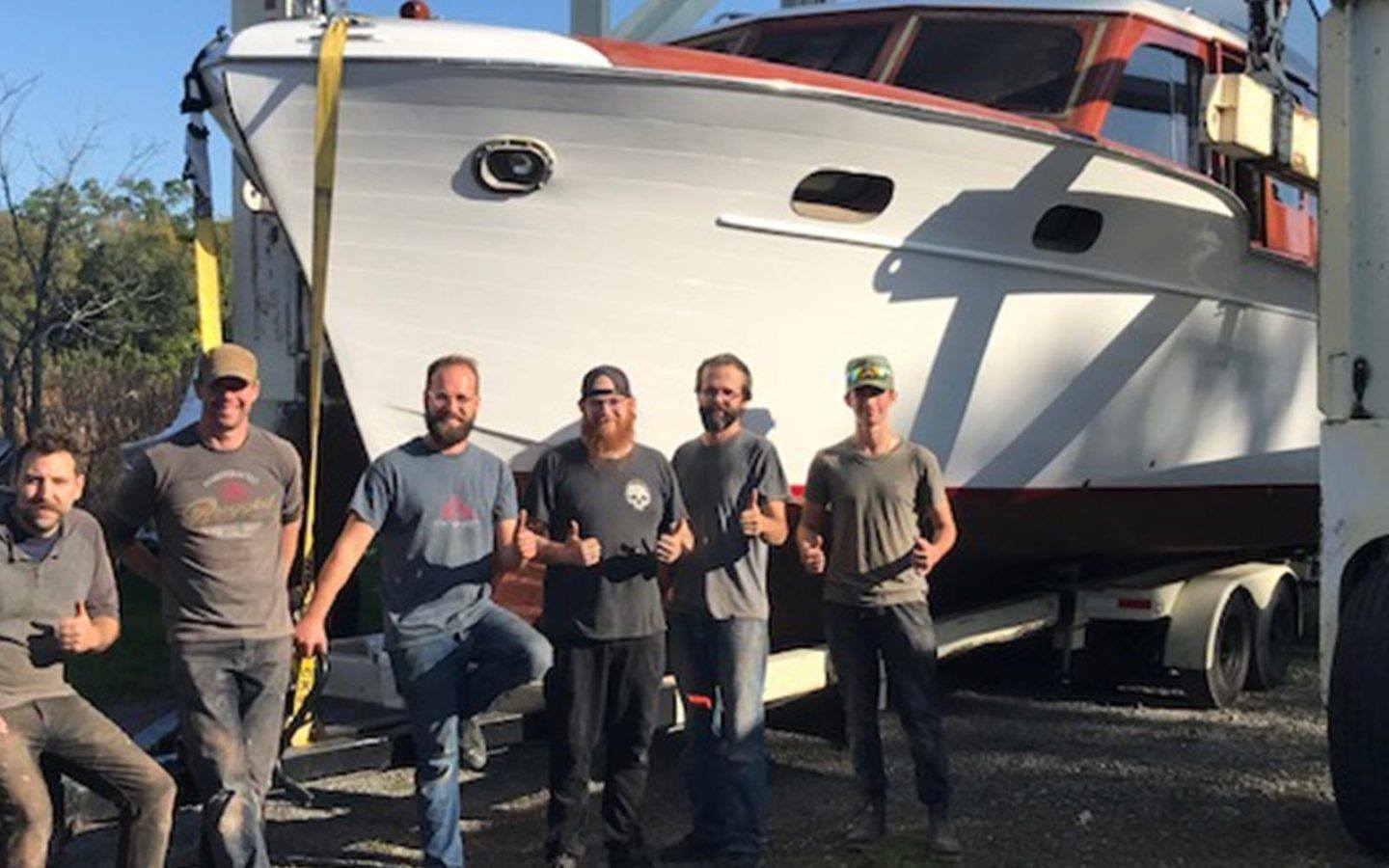 Scroll to Content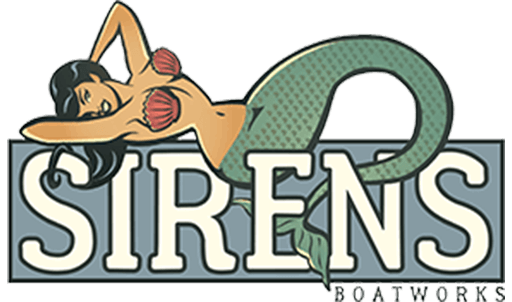 Sirens started in the West Island of Montreal, Quebec
Andrew Lee had a small tempo beside a garage. It was Andrew, his father James, and long time family friend Ray Gerard. The team completely rebuilt a 26 ft Chris Craft Triple Cockpit and took it to an antique boat show in Montreal with the varnish still wet! The team showed up late and missed the judging, but our first build drew so much attention at the show that we became completely immersed in pursuing the craft and perfecting our building and finishing skills.
Today, our 2400 sq. foot shop is located in the beautifully historic town of Merrickville, ON. We're right off the Rideau Canal and we have equipment on-site to lift any size boat out and into our shop. We have the capability and experience to work with large cruisers as well. Andrew has brought together a choice crew of 5 members who all specialize in at least one aspect of the restoration process. You can trust us to deliver exceptional craftsmanship for your wooden boat restorations.
Meet the Team
We have a hard working team behind every build, each member specializes in at least one aspect of the antique wooden boat restoration process.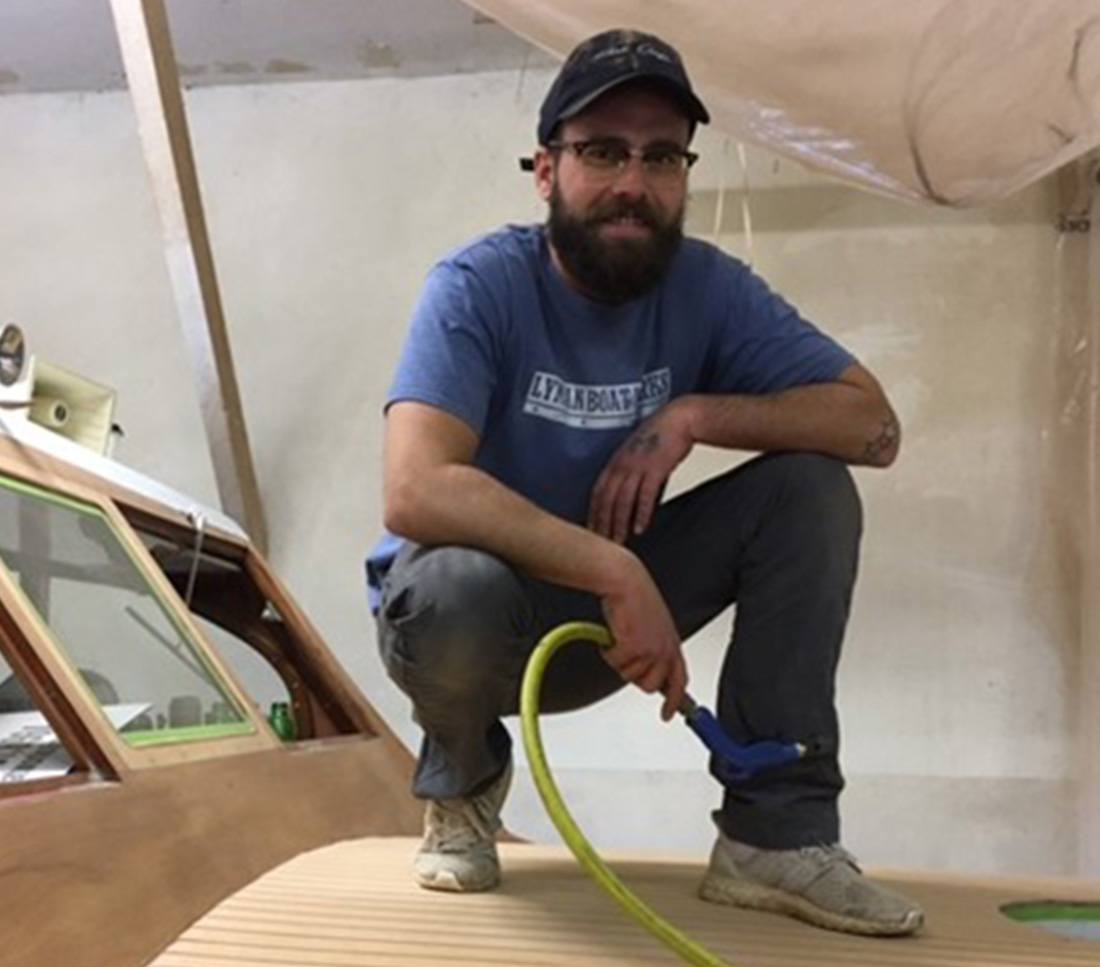 Andrew Lee
OWNER
Andrew is the founder and owner of Sirens Boatworks. He is a certified cabinet maker who has grown his team with qualified individuals who are craftsman in their respective field of expertise.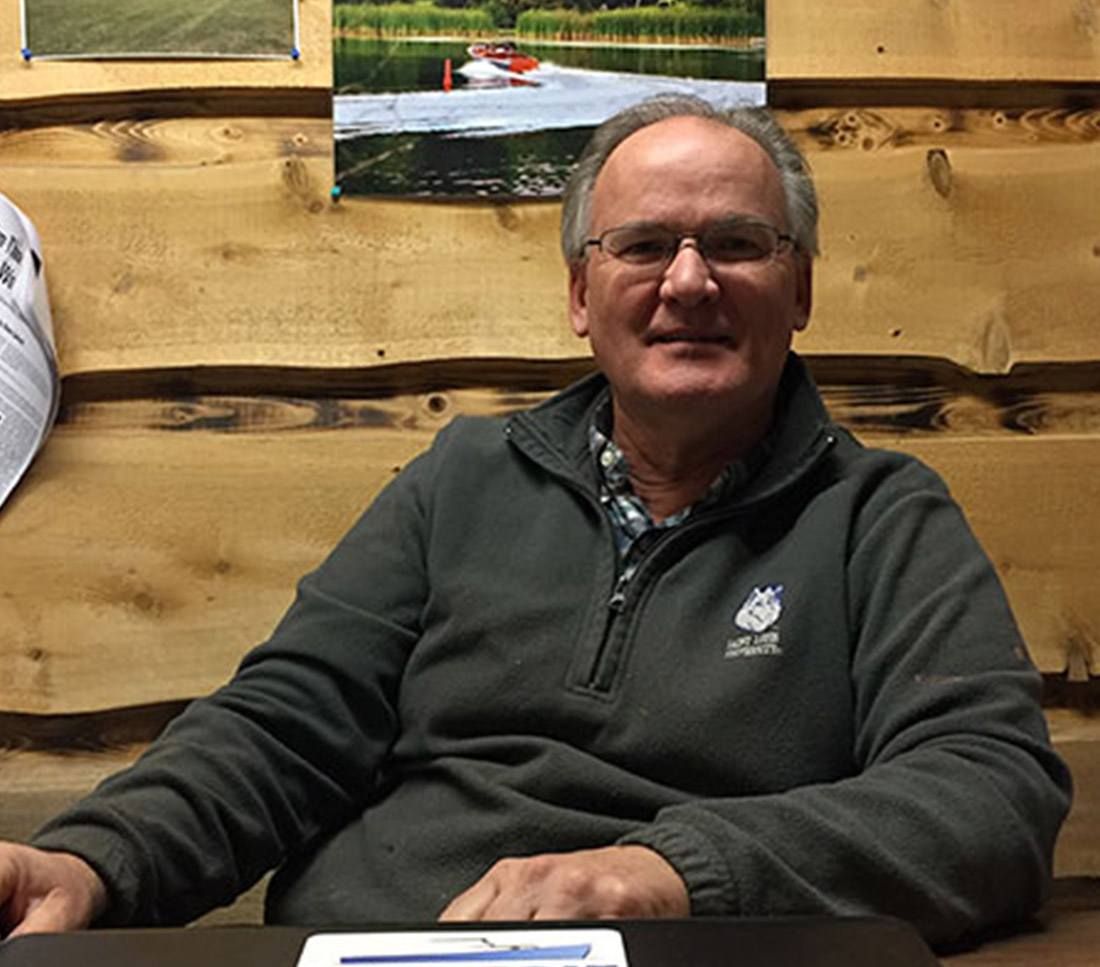 Jim Lee
GENERAL MANAGER
Jim is in the office, but often can be found in the shop helping out the guys.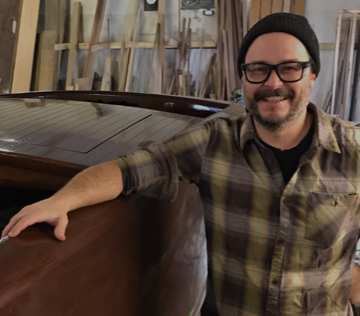 Jamie Walowski
SHOP FOREMAN / PROJECT MANAGER
Jamie is a cabinet maker by trade, and a lifetime wood worker.
In addition, he has successfully managed businesses, and has been an Arctic Fishing Guide. Where, in addition to helping clients catch their dream fish, he was responsible for servicing, maintaining and ensuring the safety of the guide boats. He is very detail oriented, and brings a good understanding of what it means to have a quality boat.
In a short time, Jamie has earned a promotion to Shop Foreman / Project manager.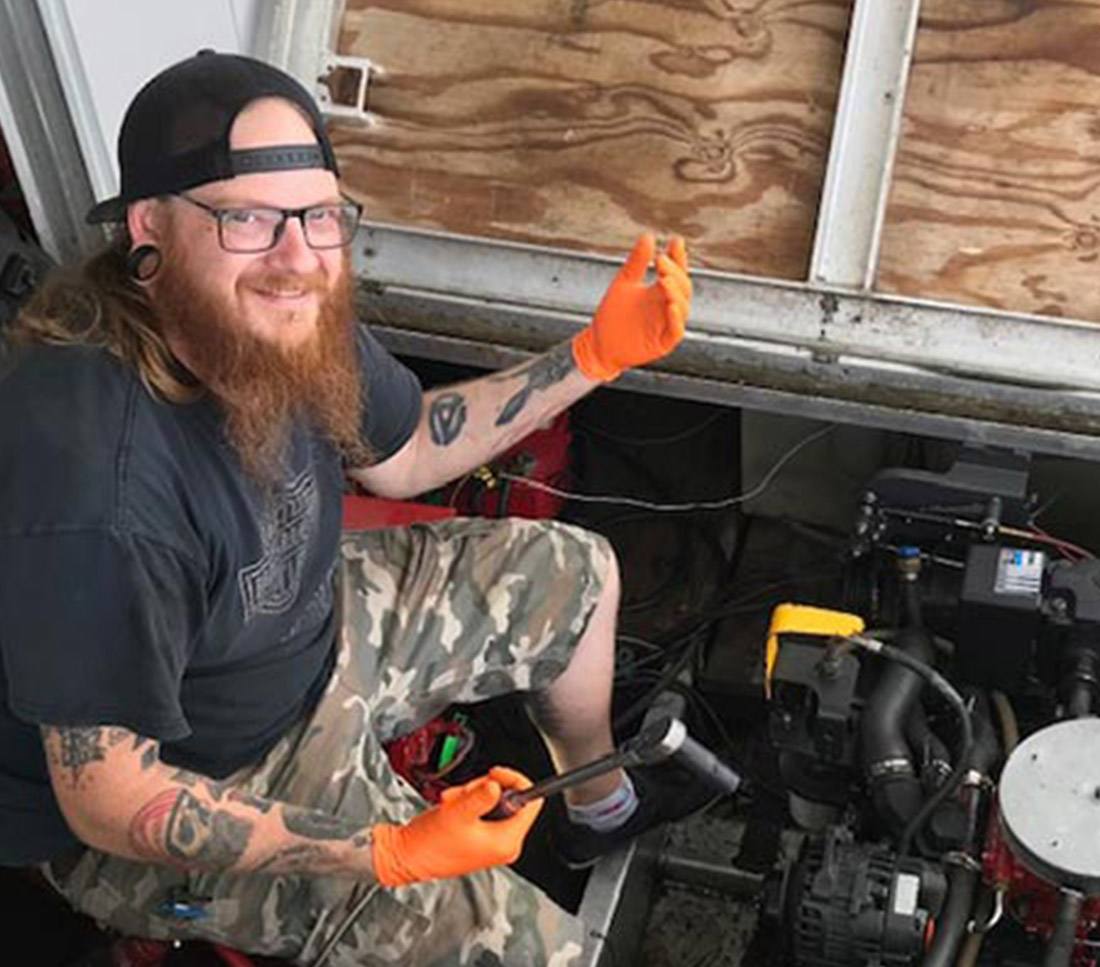 Patrick Luloff
LEAD MECHANICAL TECHNICIAN
Patrick comes to Sirens with years of experience in auto mechanical and metal fabrication. He's been a licenced mechanic for over 12 years, with over 20 years experience in the trade. He is an award winning motorcycle builder, with the eyes and knack for understanding mechanical systems of all types. He's got a great intuition for working on our antique engines and drivelines.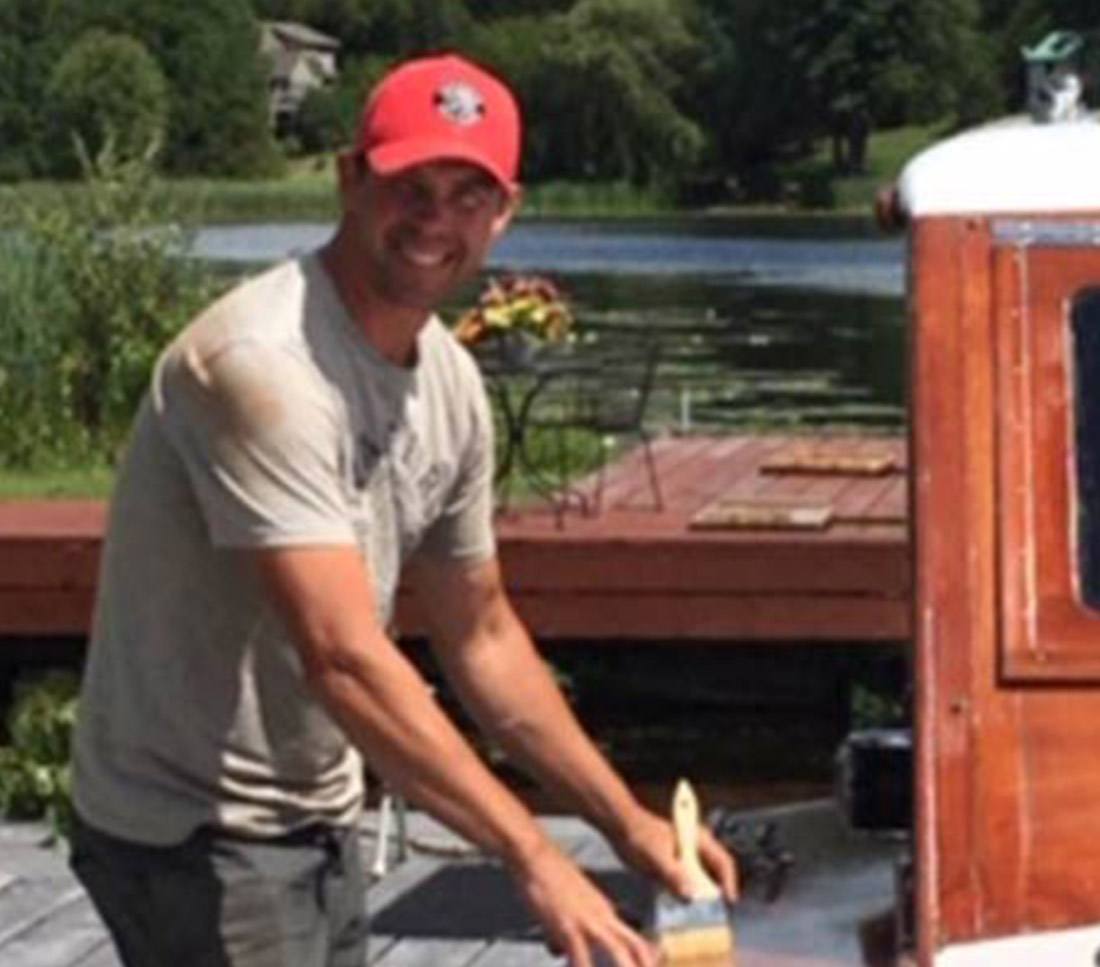 Andrew Stoll
Andrew came to us with vast experience in exterior wooden sign fabrication and finishing. His fine woodworking skills are quickly adapting over to wooden boat work. He is a perfectionist, whose precision wood working skills are a valuable contribution to the Sirens' team.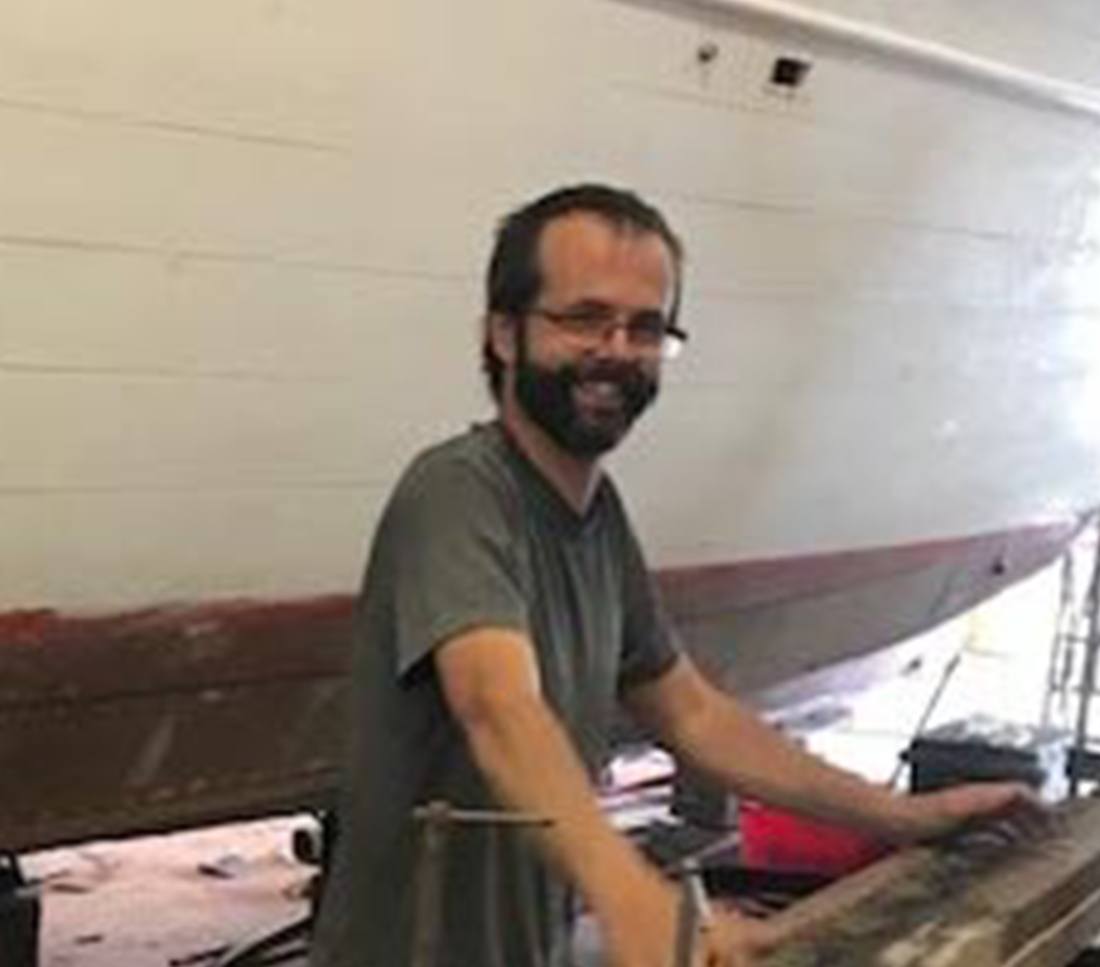 Geoff Marion
TIMBER, FRAME AND PLANKING
Geoff is our structural guy. He has a gift of understanding how wooden boats go together and the skills necessary to replicate intricate keels and keelsons, ribs, frames and planking.
We are available for any questions, requests or estimates for all of your wooden boat needs.