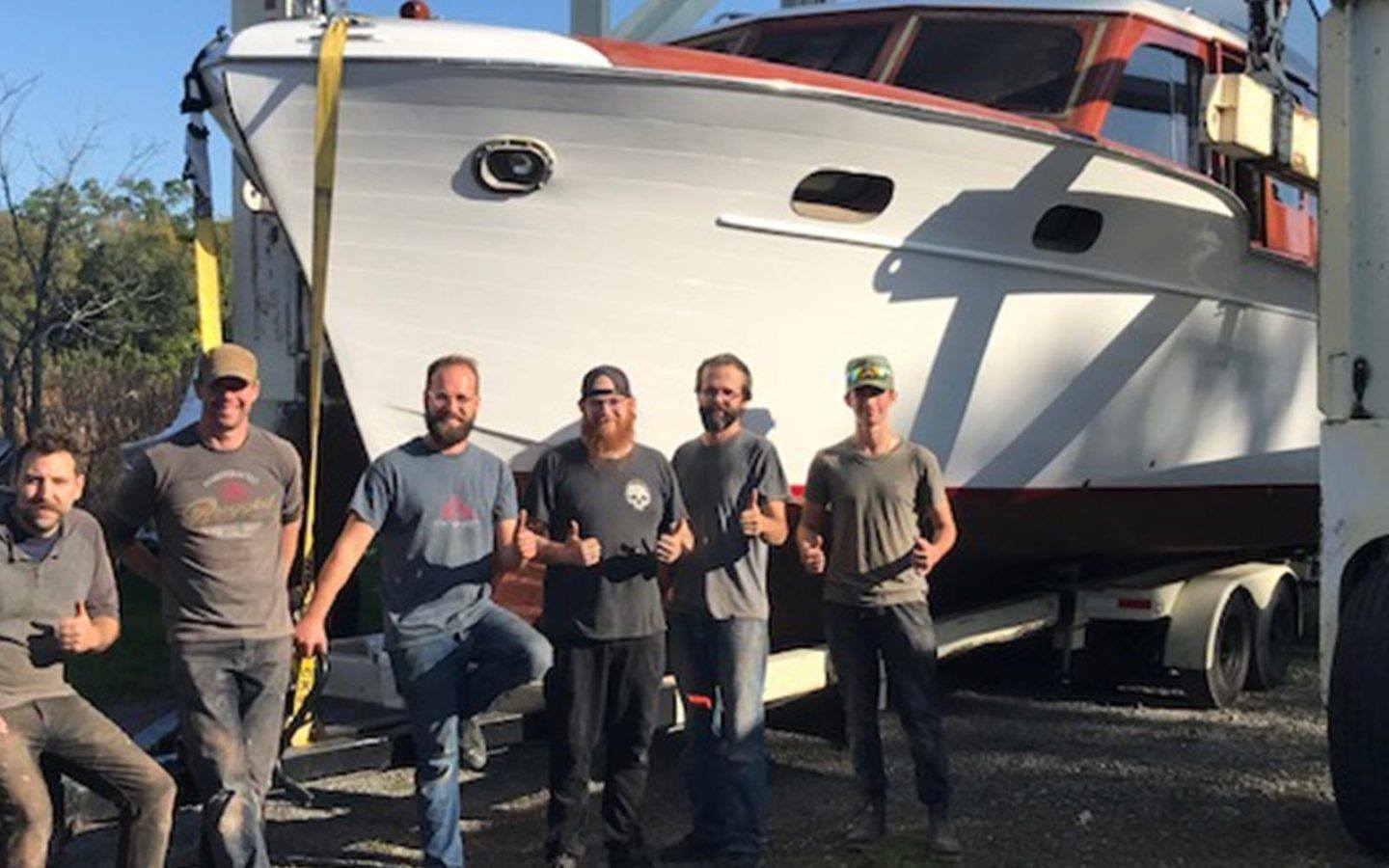 Scroll to Content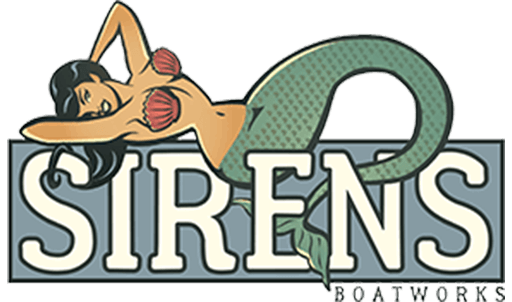 Restoring the classics of yesteryear with modern solutions for over 20 years…
Sirens Boatworks started small…..in a temporary storage shelter beside his home on Ile Bizard, Montreal. Andrew Lee, his father Jim, and long time family friend Ray Gerard completely rebuilt a 26 ft Chris Craft Triple Cockpit. They showed up at the Montreal Antique Boat Show in Montreal with the varnish still wet! Andrew's first effort drew so much attention at the show that he became convinced that there was a market and need for a business committed to the art of saving and restoring the wooden classics of the 30's, 40's 50's and 60's.
Today, Sirens Boatworks is located in the beautifully historic town of Merrickville, Ontario. Situated along the Rideau Canal, Sirens Boatworks has a main wood working shop, a mechanical shop, a dedicated finishing shop, multiple storage buildings and a marina. (Merrickville Marina)
Andrew and his team love wooden boats. Andrew has lots of experience and has been called to sit on legal actions as a 'wooden boat expert'. Each team member specializes in at least one aspect of the restoration process. Most recently, Sirens has partnered with Fred Keating, a ABYC certified Marine Electrical Engineer. Fred is assisting Andrew understand how the move to electric propulsion can be migrated into classic designs of all sizes.
Sirens is equipped, willing, able and capable to work on all aspects of your restoration project, regardless of size!
You can trust that Sirens Boatworks has the experience and team to deliver exceptional craftsmanship on your wooden boat restoration.
Meet the Team
We have a hard working team behind every build, each member specializes in at least one aspect of the antique wooden boat restoration process.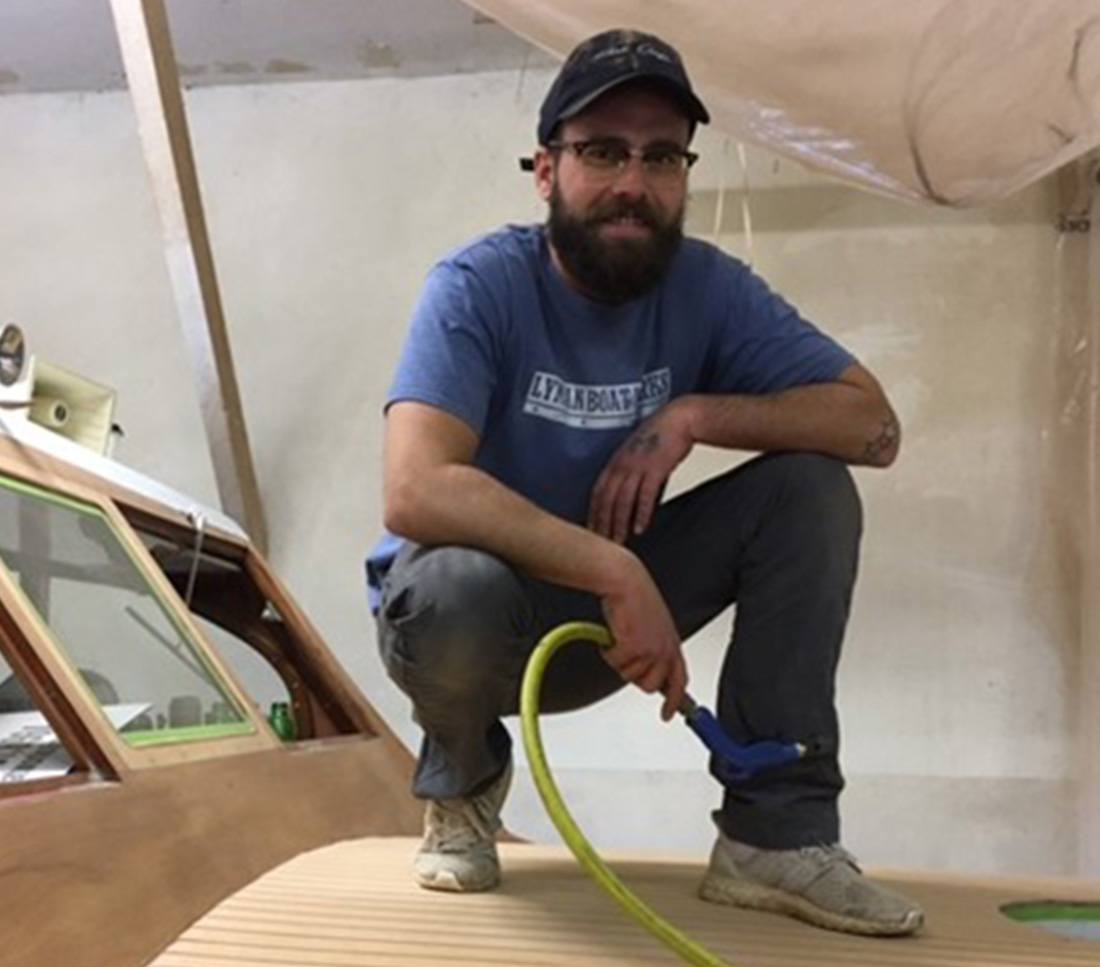 Andrew Lee
OWNER
Andrew is the founder and owner of Sirens Boatworks. He is a certified cabinet maker who has grown his team with qualified individuals who are craftsman in their respective field of expertise.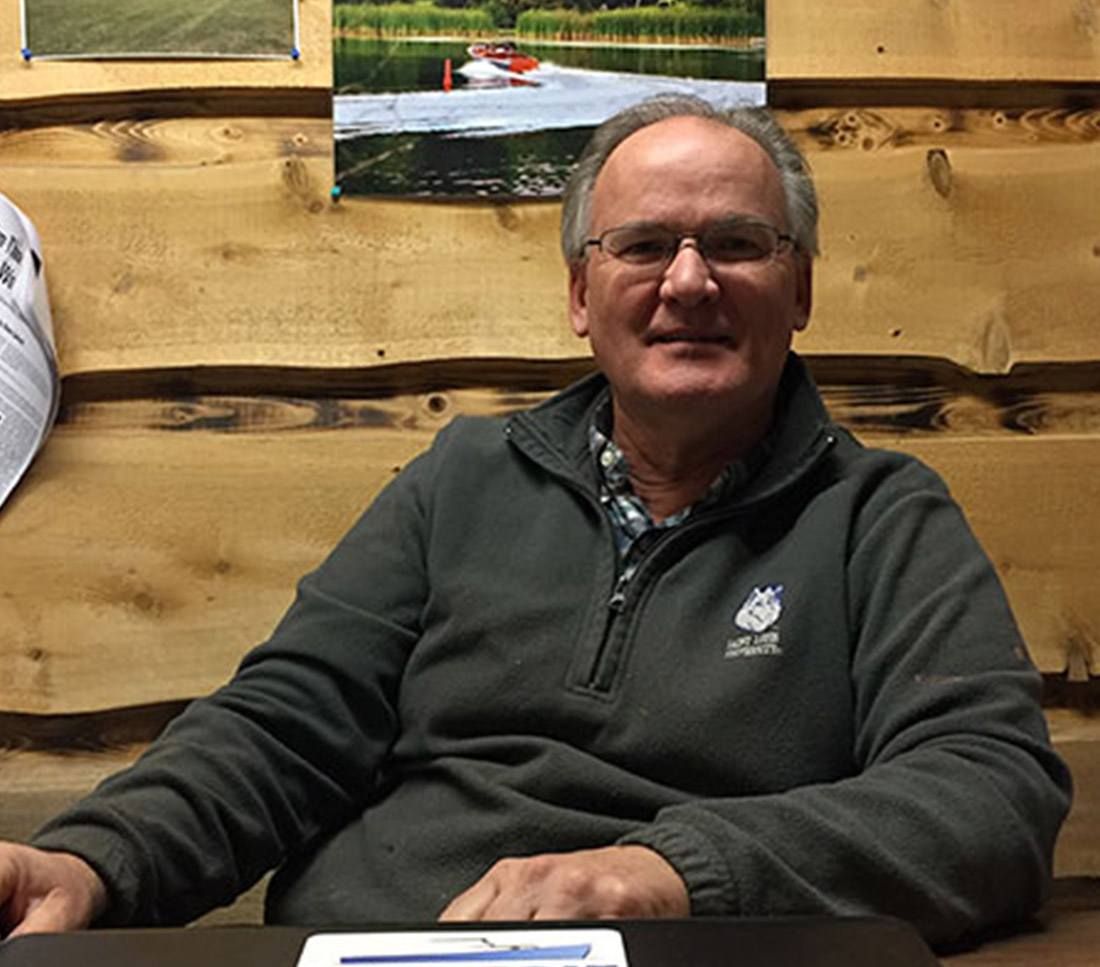 Jim Lee
GENERAL MANAGER
Jim is in the office, but often can be found in the shop helping out the guys.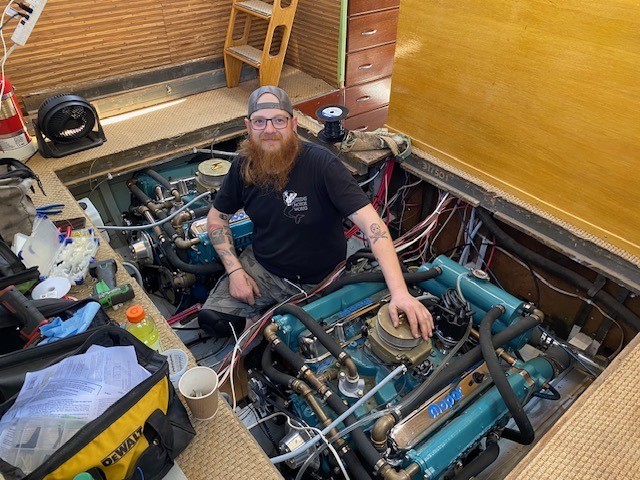 Patrick Luloff
LEAD MECHANICAL TECHNICIAN
Patrick comes to Sirens with years of experience in auto mechanical and metal fabrication. He's been a licenced mechanic for over 12 years, with over 20 years experience in the trade. He is an award winning motorcycle builder, with the eyes and knack for understanding mechanical systems of all types. He's got a great intuition for working on our antique engines and drivelines.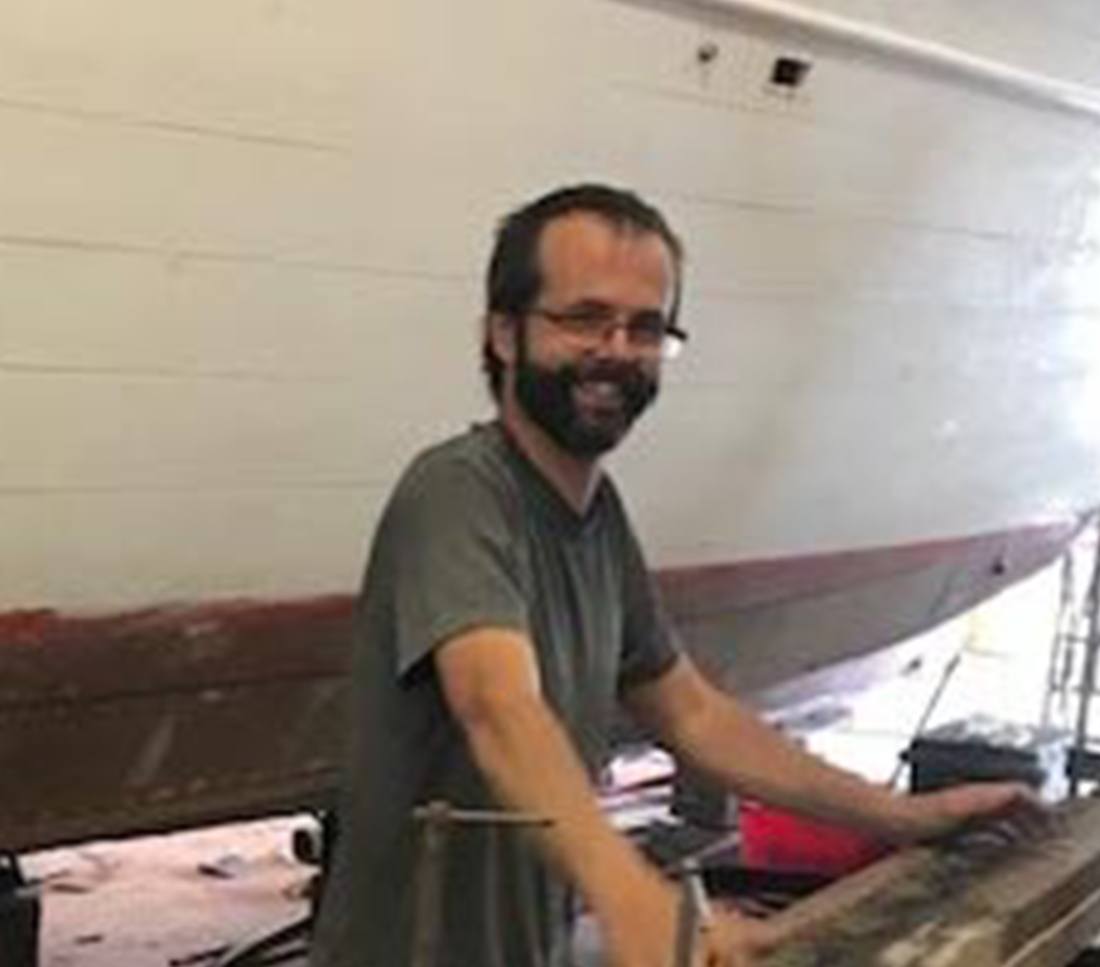 Geoff Marion
CUSTOM WOOD WORK
Over his years with us, Geoff has honed his boat building skills to a point where he is now our lead guy when it comes to custom work. He's recently converted a traditionally powered Shepherd inboard to a brand new MerCruiser inboard outboard. This project required MAJOR structural transom reconfiguration. It looks good as it functions. Bring us your custom ideas!
Marc Patenaude
MARINA AND YARD OPERATIONS
Marc comes to Sirens with many years experience moving heavy loads. He was certified in 2023 as a "Marine Transporter" by Georgian College. Marc is responsible for our marina and yard operations.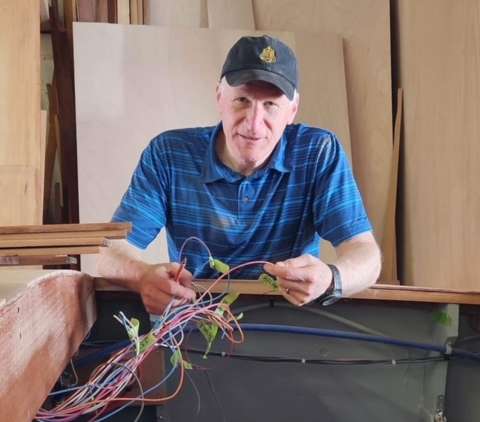 Fred Keating
ELECTRICAL ENGINEER
Sirens Boatworks is proud to have established a partnership with Fred, an experienced Naval Marine Engineer. Fred is also a ABYC Certified Marine Electrician. Fred is helping Sirens understand how modern electric propulsion can be adapted into the antique and historic boats of yesteryear. If you're considering an electric conversion as a main propulsion system, a conversation with Fred may be the best decision you'll make!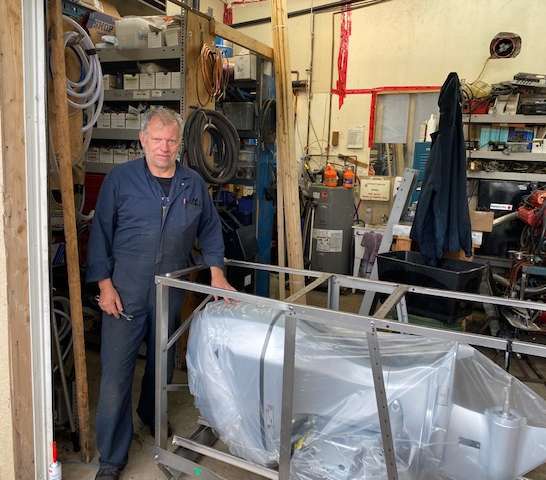 Allan Mullen
MARINE TECHNICIAN
Al is a welcome addition to our growing mechanical team. Al loves machines and engines of all kinds. He started repairing engines and machines and making replacement parts at a very young age. Al has had Mercury Factory Training in both outboards and inbord / outboards.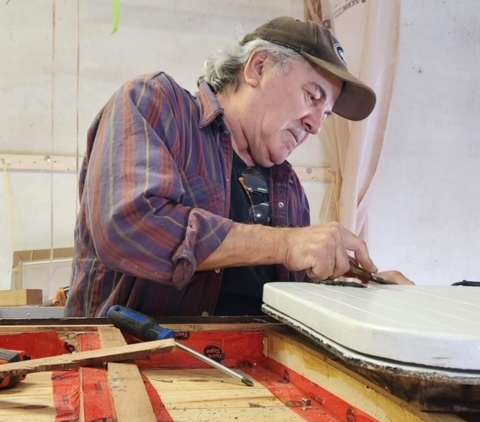 Clarke Garrett
TIMBER, FRAME AND PLANKING
Clarke comes to Sirens with a wealth of previous wooden boat repair experience. (Aylings Boatyard)
He is our go to guy for structural and planking work.
We are available for any questions, requests or estimates for all of your wooden boat needs.